Strategi Pengembangan Manajemen Perguruan Tinggi Swasta
Management Development Strategy of Private Colleges
Keywords:
Development Strategy, Private College Management
Abstract
Higher education is the level of education after the secondary education that includes diploma programs, undergraduate programs, master programs, doctoral programs, and professional programs, as well as special programs, organized by universities based on Indonesian culture. One of the common characteristics of organizational development is that organizational development is a continuous and dynamic process. Executors should be able to change strategy during the ongoing process as a result of emerging problems and organizational events. This is because it has a strong influence on the achievement of college goals, especially organizational development concerning financial perspective, costumer, education service process, and learning and growth. Balanced Scorecard (BSC) as an alternative to organizational development. Within the framework of organizational development, PTS should optimize education services with the potential of existing resources in accordance with the demands of the internal and external environment.
Downloads
Download data is not yet available.
References
Agustinus S. Wahyudi, 2005, Manajemen Strategik, Pengantar Proses berpikir strategik, Jakarta: Binarupa Aksara
Beeby, C. E. 2001. Pendidikan di Indonesia: Penilaian dan Pedoman perencanaan. Jakarta: LP3ES.
Dale S. Beach, 1975. Personel: The Management of People at Work, Third Edition, New York: MacMillan Publishing Co. Inc.
Edward Sallis, 2006. Total Quality Management in Education, Jogyakarta: IRCiSoD
Indrajit, Eko & R. Djoko Pranoto. 2006. Manajemen Perguruan Tinggi Modern. Yogyakarta: Andi Offset.
Koontz, Harlod, Donnell Cynlo, Weinrich Heinz, 2016. Manajemen, alih bahasa : Alfonsus Sirait. Jakarta: Erlangga
Kusmana. 1998. Reformasi Pendidkan Tinggi Melalui Peningkatan Kualitas Formal dan Performance Dosen. Mimbar Pendidikan, XVII (2): 30-31. Bandung: UPI
Maisyaroh, Arifa & Deborah. A. 2013. Kompetisi dan Strategi Membangun Pendidikan Tinggi.
Moekijat, 2010. Pengembangan Organisasi, Bandung: Remaja Rosdakarya
Mulyadi, 2011. Balanced Scorcard; Alat Manajemen Kontemporer untuk Pelipatganda Kinerja Keuangan Perusahaan. Jakarta: PT Salemba Emban Patria
Robert S. Kaplan & David P. Norton. 2000. Balanced Scorcard, Menerapkan Strategi Menjadi Aksi. Jakarta: Erlangga.
Salusu J., 2006. Pengambilan keputusan strategik untuk organisasi publik dan organisasi nonprofit. Jakarta: PT Gramedia
Siagian, P. Sondang, 2010, Manajemen Strategik, Jakarta: Bumi Aksara
Soekarton, 2005, Dasar-dasar Organisasi. Yogyakarta: Gadjah Mada University Press
Tilaar, 2002. Pendidikan Kebudayaan dan Masyarakat Madani Indonesia. Strategi Reformasi Pendidikan Nasional. Bandung: Remaja Rosdakarya.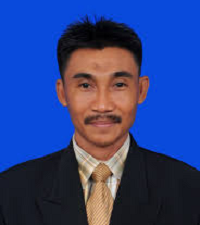 Downloads
How to Cite
Sonedi, S. (2018). Strategi Pengembangan Manajemen Perguruan Tinggi Swasta: Management Development Strategy of Private Colleges. Anterior Jurnal, 17(2), 69–78. https://doi.org/10.33084/anterior.v17i2.1
License
All rights reserved. This publication may be reproduced, stored in a retrieval system, or transmitted in any form or by any means, electronic, mechanical, photocopying, recording.